Full Moon Reading 7 March 23 by Katharina Bless
Time to take back your power!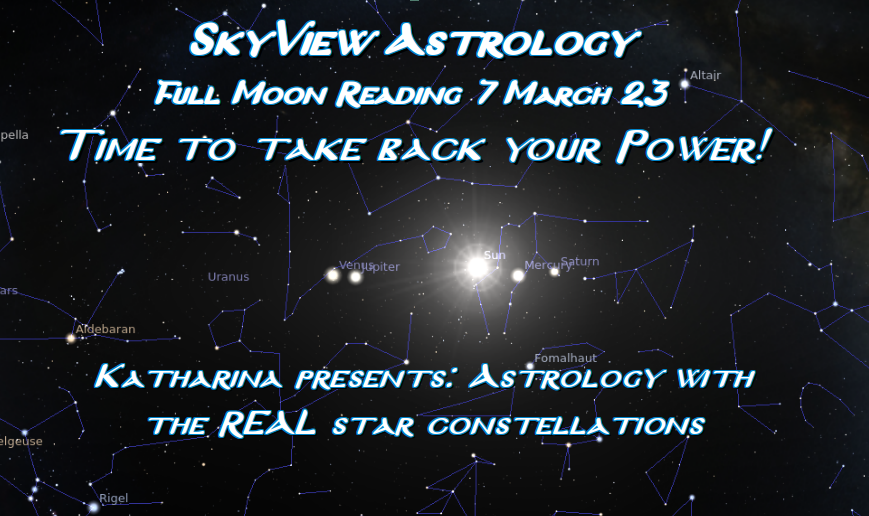 This is a reading with the real star constellations, an accurate analyze of what is happening in the world right now. The stars reflect the quality of time and that can only be seen in the REAL star constellations!
Here the video on my new Rumble channel, please support me there: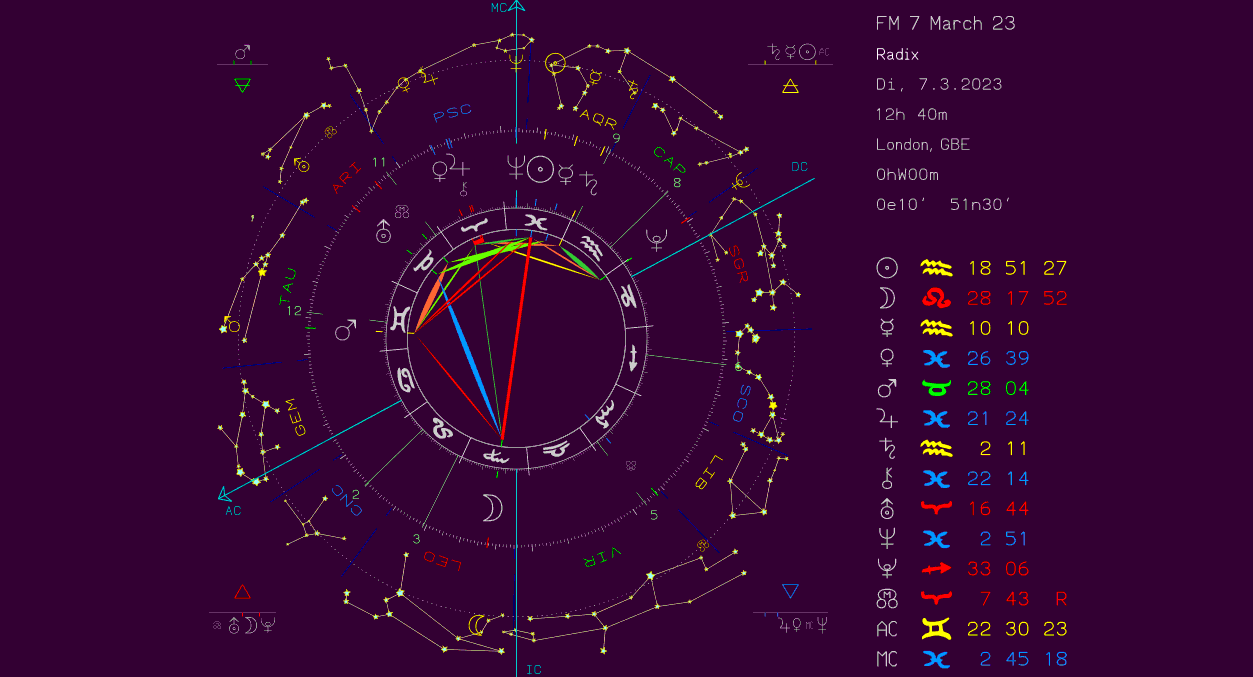 For those new to my readings, please check out the latest Introduction because it is quite different from the Western/Tropical Astrology and my previous reading in my blog page:
A guide to Life's Pilgrimage and the Soul's Path of Evolution

You can contact me at:
Telegram: Silver Dove Group https://t.me/joinchat/R-WDl0W6mqMGFiAz
My Posts only Pearls of Wisdom: https://t.me/+FSEkGVEsmdkwYjk1
or contact me @KatharinaBless
Personal Readings: https://www.buymeacoffee.com/SilverDove/dakini-oracle-skyview-astrology-readings
Blog Page: https://www.buymeacoffee.com/SilverDove
MeWe: Silver Dove Network www.mewe.com/join/silverdovenetwork
If you want to send an email, use my full name (katharinabless) at gmail.com